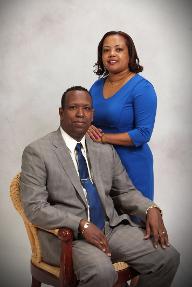 Dear Friends,
Welcome to El-Shaddai International Ethiopian Church, and thank you for taking the time to visit our website. We are glad to fellowship with you online and hope that you find all you seek to know as you explore our site.
Whether you are looking for a home church here in the Kansas City area or just visiting, we warmly extend our invitation for you to worship with us in our Wednesday and Sunday services. We hope to see you and your friends, and we'll constantly pray for God's blessings upon your life.
Mekuriachew Eshetu Kassa, Senior Pastor
Different Ministry Fundraiser!
We are Ordained to Go; Bear Fruit and our Fruit Should Remain.
If you want to be part of our Vision, please make your donation of any amount online easily by clicking the Donate button below!
Thank you and May God bless you richly!
"You did not choose me, but I chose you and appointed you so that you might go and bear fruit - fruit that will last - and so that whatever you ask in my name the Father will give you." John 15:16