Congratulations!
By accepting Jesus Christ as your Savior, you have made the most important decision of your life. What's next?
Here are some pointers that will help you grow and become the person God intends for you to be.
You are forgiven
Once you accept Jesus Christ as your personal savior, it is important to know you are forgive. "Now all of us can come to the Father through the same Holy Spirit because of what Christ has done for us." Ephesians 2:18
Read the Bible
"Jesus answered, 'It is Written: Man Shall not live on bread alone, but on every word that comes from the mouth of God.'" Matthew 4:4
The Bible will be the most important part of your new life. While you can start reading the word from the beginning, many recommend that the Gospel of John is a good place to start reading.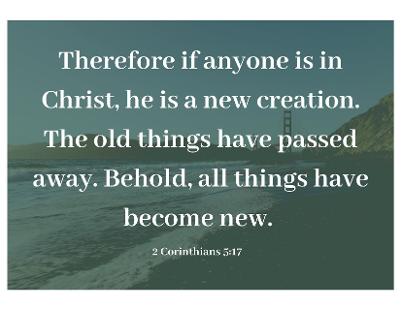 Pray
"And pray in the Spirit on all occasions with all kinds of prayers and requests. With this in mind, be alert and always keep on praying for all the Lord's people." Ephesians 6:18
We are instructed to pray at all times, in every condition. Prayer should not be complicated. Simply put, prayer is talking to God.
Fellowship
"not giving up meeting together, as some are in the habit of doing, but encouraging one another - and all the more as you see the Day approaching." Hebrews 10:25
Having a fellowship with other believers will give you encouragement and strength in your journey. Find a local church and become part of God's family.
Share your Faith
"He said to them, 'Go into the world and preach the gospel to all creation. Whoever believes and is baptized will be saved, but whoever does not believe will be condemned." Mark 16:15-16
Now that you've come to know Jesus Christ personally, the next aim should be to lead someone to Christ so they have the peace and freedom we've received by having a fellowship with Christ.
If you are in the Kansas City area, come worship with us.